Left to their own empty urban lots become weed ladened garbage dumps. Gardens in their stead not only provide food but look tended and cared for. An overgrown abandoned lot not only makes a whole street look bad but also has a way of growing and spreading like a virus. People start throwing junk in their, the junk gets larger, a mattress gets thrown in (pic)…
OTR Homegrown is using basic mulching techniques to keep the streetside clear of overgrown weeds that become a breeding ground of garbage, empty bottles, glass and possibly needles.
Before.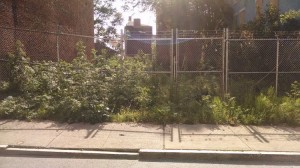 During.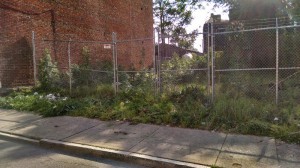 Then another group as of yet unknown came in and cleared the garbage from the street 🙂 🙂 🙂 🙂 🙂 🙂
Cardboard and pulled weeds.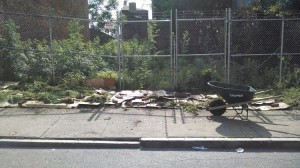 Soon to come, straw.
This will keep the weeds from growing up all summer, yet preserve the grounds ability to soak up rain water and allow the soil to continue to get better until this spot finds a gardener.