The most common Hawk in the U.S.
The Red-Tail Hawk lives in Cincinnati.  Often you can spot them on top of light posts along highways, or hear their screams while walking in neighborhoods.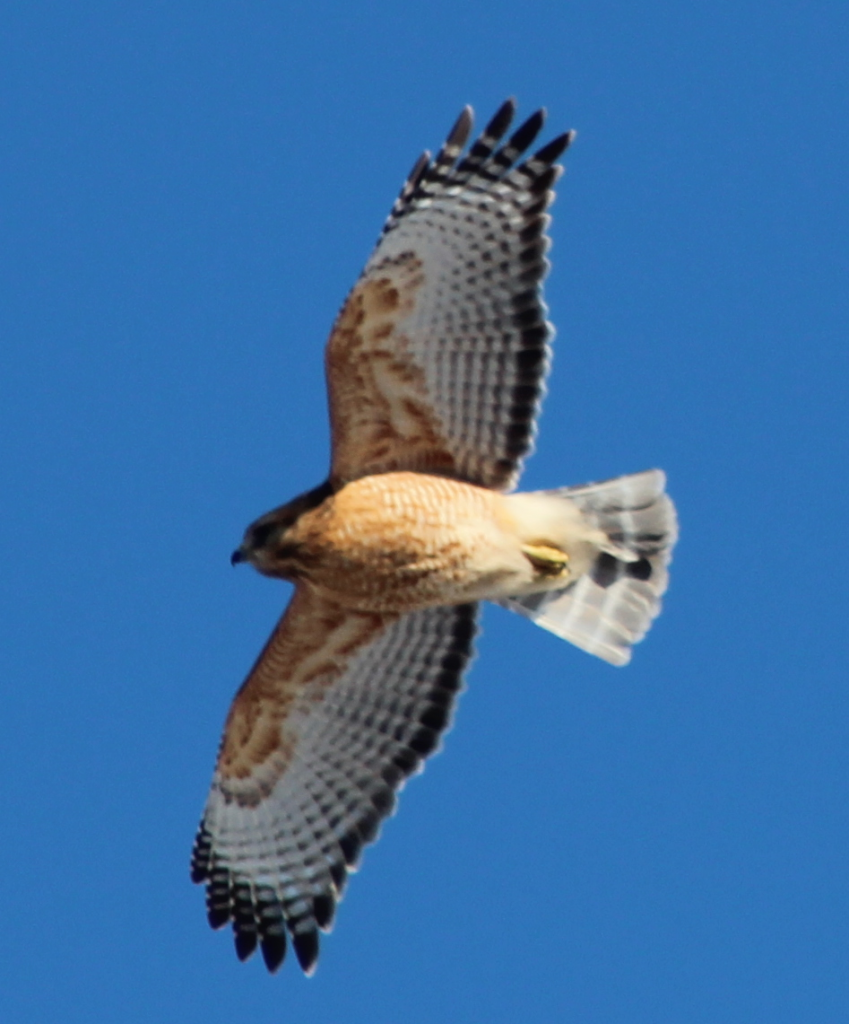 In urban regions, small wooded areas serve as breeding habitats for our native bird populations to prosper.  Green spaces such as watersheds, waterways, parks, wooded lots, State parks, bird sanctuaries, and nature preserves act as breeding grounds and space for a number of animals to thrive including chipmunks, rabbits, squirrels, deer, and especially birds.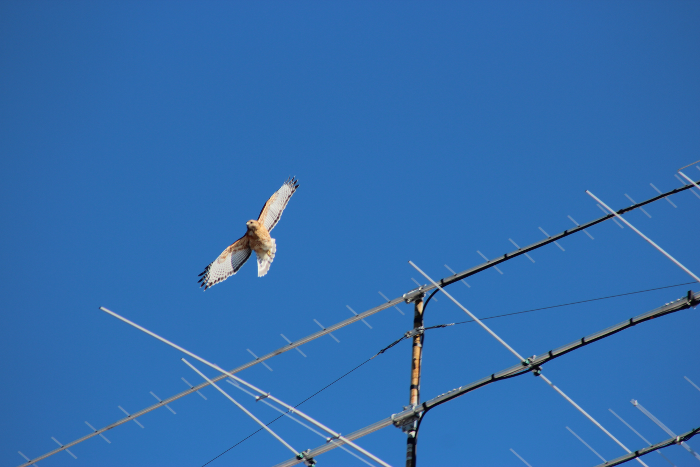 Here our Native Red-Tail Hawk takes off after being perched atop the neighbors high powered radio antenna where seconds earlier two Red-Tail Hawks  perched moments before I got there, one flew off.  These two pictures are of the same Red-Tail Hawk taking off of the radio antenna.  (It flew off in the direction of the other Red-Tail.)
Common birds in the Cincinnati, Ohio area.
Among the many species and types of birds that live in Cincinnati, Oh. are:
The blue and white Mockingbird
Three species of woodpecker.
Redtail hawk:
Cardinals:
Blue Jays:
This Guy??
Can you #namethisbird